By: Elise Borja and Sophy Chen
As the winter weather becomes more unbearable, people begin to latch—or link— themselves on to others to stay sane and warm during the cold, lonely months. This time of year is also known as "cuffing season." However, as some of us prefer to stay single for many reasons, it is undeniable that being a lone wolf is not always the easiest— especially in the frigid Boston weather.
Tip #1: Find a hobby.
The winter months tend to get lonely when you don't have an SO. Finding a new hobby can take up the extra time you may spend inside or huddled up in bed. Join a new organization—may we suggest the Fashion & Retail Society?—or pick up an activity to do indoors. Knitting and crocheting is a great way to kill time when stuck inside during a blizzard, or if you don't feel like trudging through snow to parties on Mission Hill. If you want to keep active and work off the results of a holiday diet of cookies and eggnog, try joining a speciality workout class like the ones below:
Tip #2: Indulge in retail therapy.
Shopping is always one of the easiest ways for a quick pick-me-up, but who wants to go outside and see all the happy couples? The solution? Online shopping. All the fun with none of the labor. Shein is a wholesale site focused on providing the season's top trends for reasonable prices. Ruelala, Gilt, and MyHabit are other viable options, as their online stores have new flash sales every day— giving people on a budget the opportunity to shop for luxury brands. Treat yo' self.
Tip #3: Invest in online TV streaming.
Purchasing a new streaming service is a great way to take your focus off your failing love life. If you are one of the very few without Netflix, steal a friend's password and start streaming! If you like to watch shows that are currently on the air, look into Xfinity On Demand or Hulu. To get you started, we've compiled a few shows that are great for TV binging:
"American Horror Story" (if you don't want to sleep at night)

"Scream Queens" (if you like "American Horror Story" and "Mean Girls")

"Daredevil" (if you like "The Avengers")

"Broad City" (if you like "Workaholics" and stoner humor)

"You're the Worst" (if you like the movie, "

Friends with Benefits"

)
Tip #4: Take some "me time."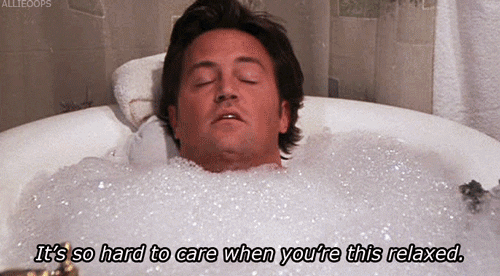 You don't need anyone but yourself to have a good time. Use cuffing season as an excuse to get a little time for yourself and relax! Go make yourself a nice warm bubble bath or go out and get your nails done. Better yet, get a massage and facial to loosen up and get ready for the next step, dating. Take yourself out onto a nice date! When you are with someone else, you have to worry about saying the wrong things, or picking a restaurant suitable for the both of you. Take away the problem! You know exactly what you like, what you want to eat and how you like to be treated, so go out and have a good time!
Tip #5: Drink wine… and lots of it.
When all else fails and online shopping is not enough, a glass (or five) of wine may help take away the winter blues. If you are on the college budget, Yellow Tail is a great go-to, and can make a far better companion during cuffing season.
Note: the Fashion & Retail Society does not condone underage drinking and recommends step five for our 21+ readers.